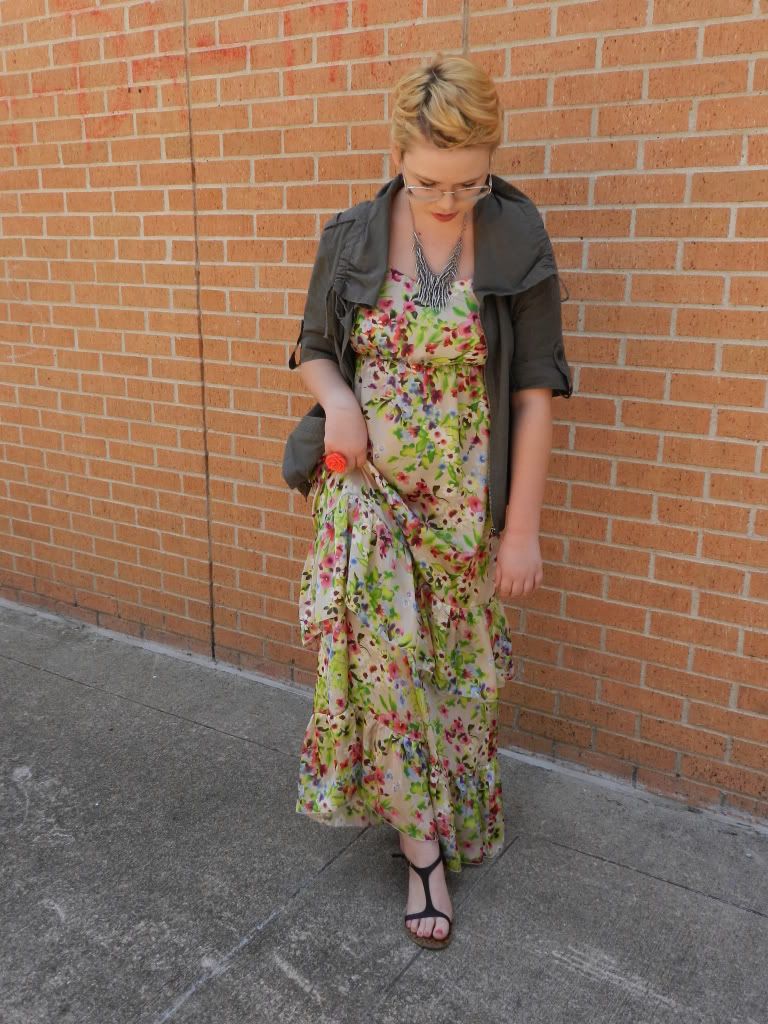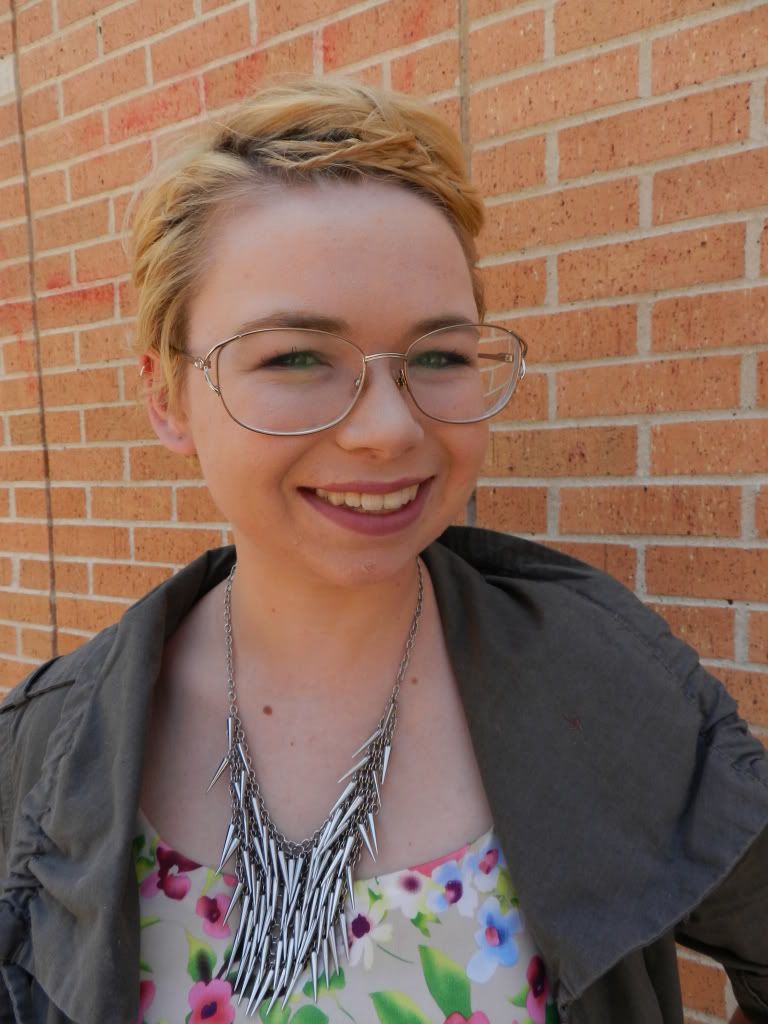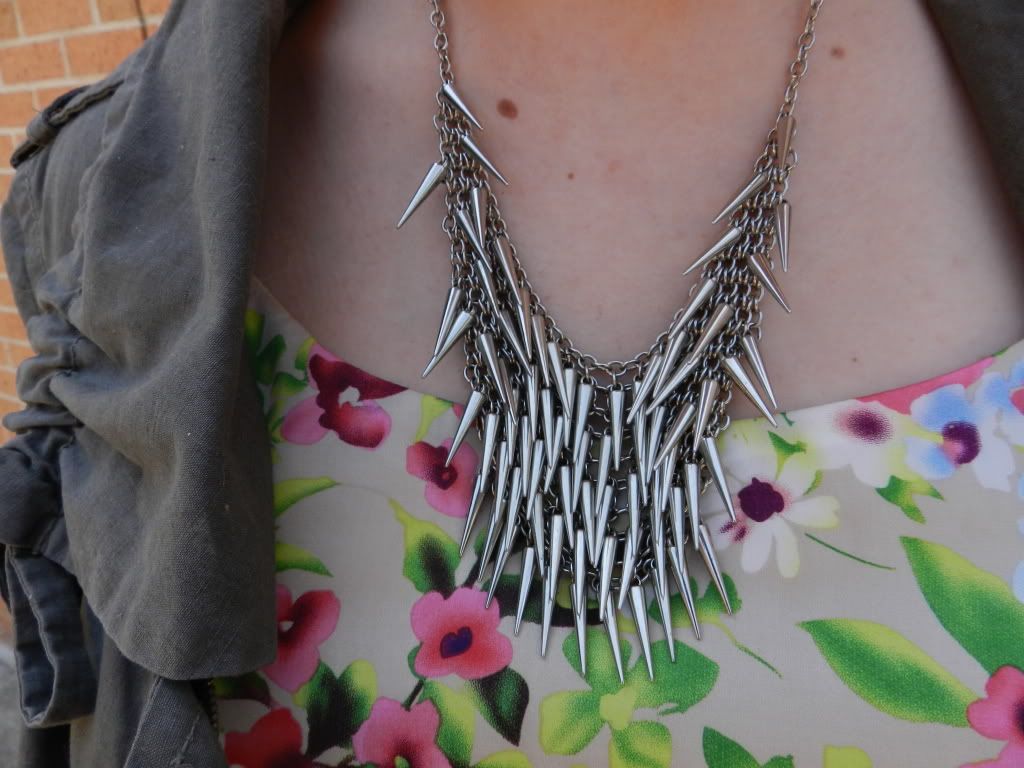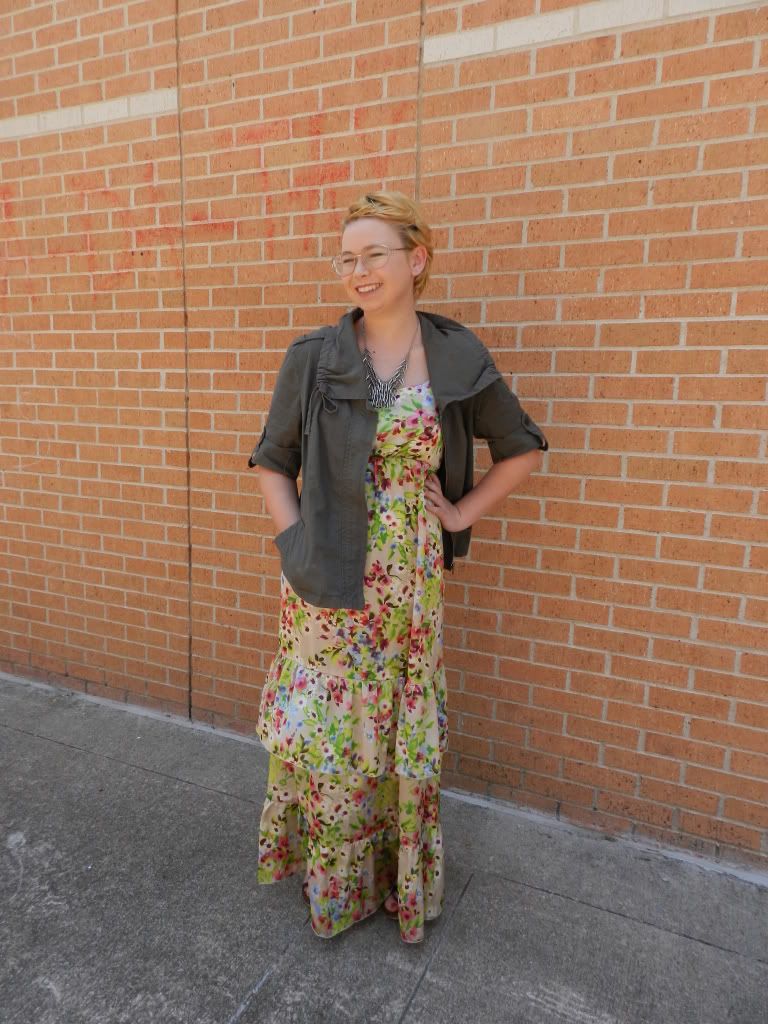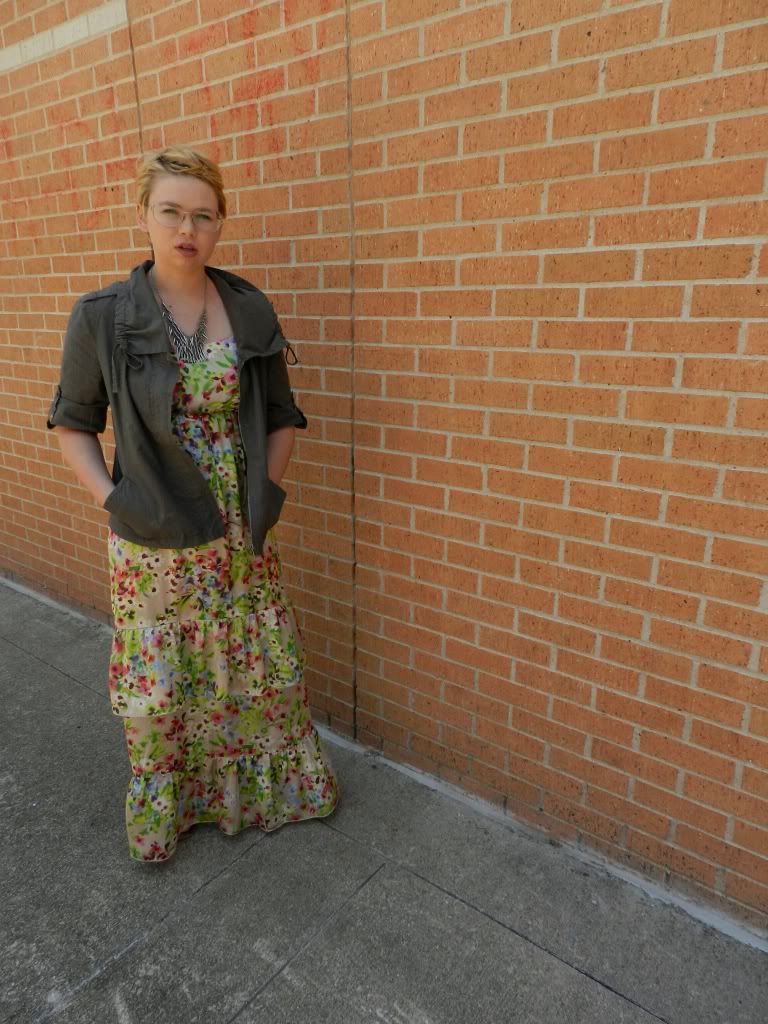 Dress: Old Navy/ Jacket: Ann Taylor/ Shoes: Forever 21/ Necklace: Forever 21
I think I just realized how much I wear those shoes. Thank goodness I got some new sandals, otherwise this blog would get super boring super fast. I just found these pictures on my computer and wanted to get them into a post before I forgot about them again and ended up posting them in like December and then it would just be awkward. Really, nothing goes on in my life that you guys would find interesting. I'm waiting for my boyfriend to get back from Europe, so I haven't seen him at all. I spent a very fun day today driving to different garage sales all over town with my four best friends and it was so amazing. My friend Mia found a llama sweater for a dollar and my friend Madison got roller blades for four dollars. Charlotte found a floral picture frame for 50 cents, which I believe was the best bargain of the day. After we finished garage sale-ing, we went to a local vintage shop and I found a gorgeous lace dress that fits me and that I love. Curse my peniless life! But, oh well, that's the same sad montage of basically every high school student.
Currently listening to:
"Cameo Lover"
by Kimbra
Love always,
Blythe