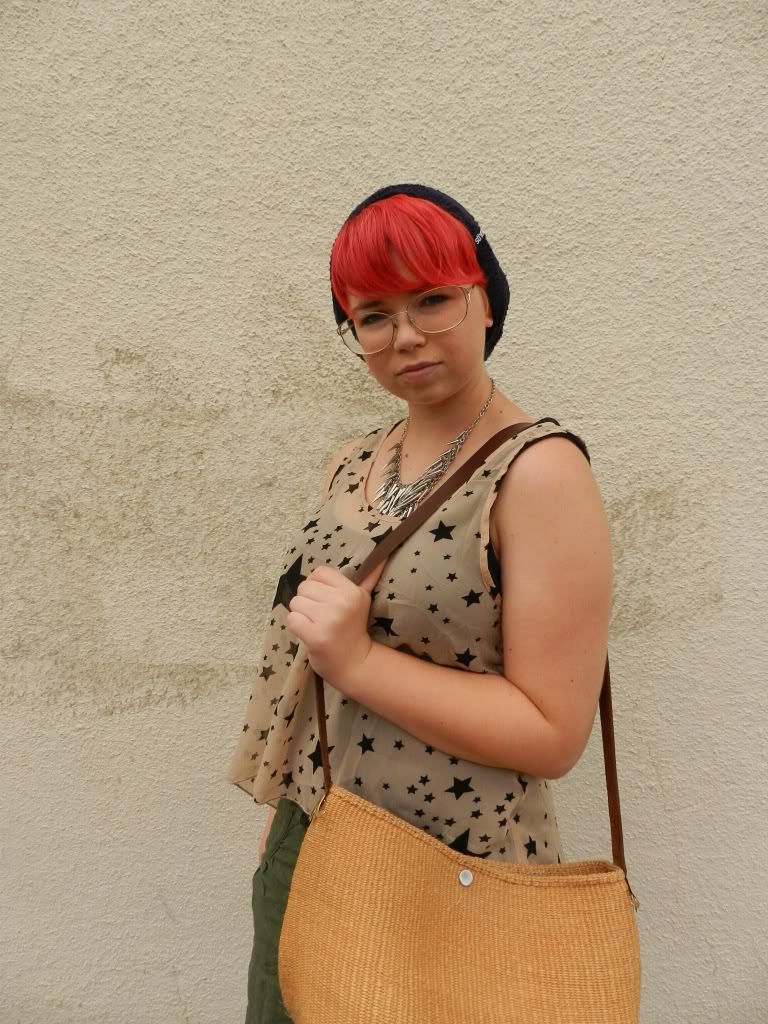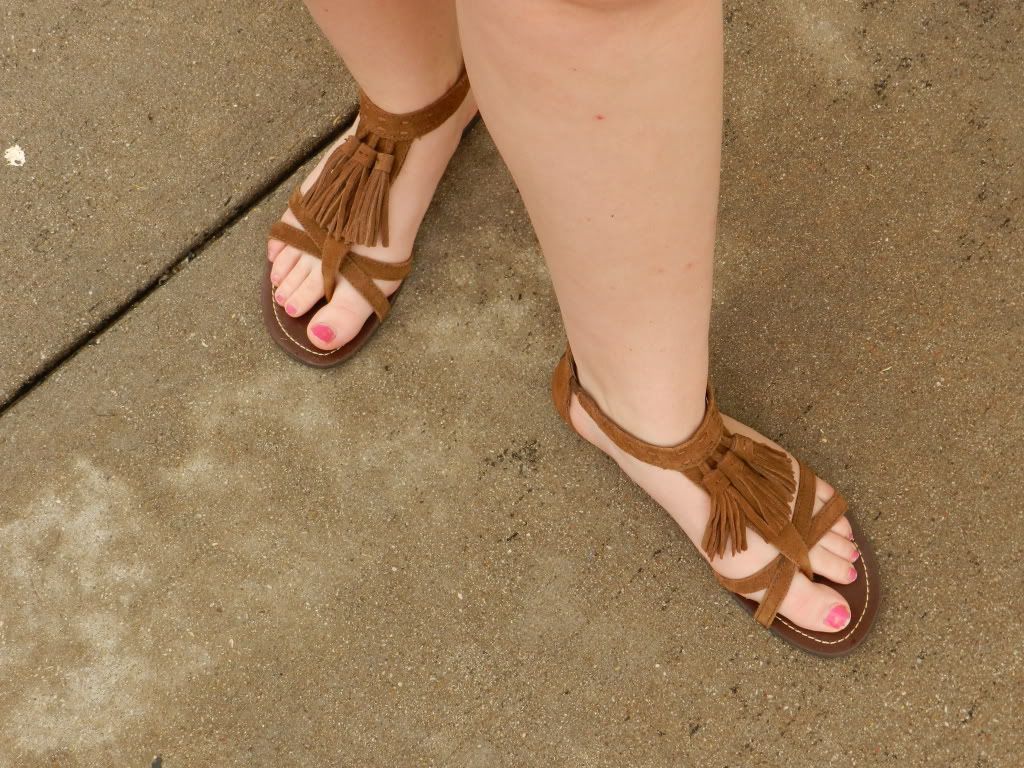 Shirt: TJ Maxx/ Shorts: Old Navy/ Necklace: Forever 21/ Shoes: TJ Maxx/ Bag: Vintage
So this was one of the weeks of my infamous red hair. I had always wanted to dye my hair red, but according to school policy, it was too distracting. And so I had to wait until summer. Of course, then, once I had my hair dyed fire engine red, it came time for me to get a summer job. Apparently people won't hire you if you have bright red hair. I then went to my salon, bleached my hair three times, dyed it twice, and ended up with a slightly more natural color. According to my hairdresser, red is the hardest color molecule to get rid of.
I should probably research more things like this before doing stuff like dying my hair bright red. In case anyone's interested, I used Splat Hair Colors in Luscious Raspberry. I loved the color it was for the first week (see above pictures) but I did have a few qualms. One, every time my hair got wet, it would drip red dye, and now my bathroom and shower are pink. Another is that is faded very quickly. By the second week I could see my blonde hair showing through the red. I guess I shouln't have been expecting much from a drugstore purchase, but I would have appreciated a little better quality.
Needless to say, next time I dye my hair an extreme color like that, I'll be doing more research on how exactly to preserve the color and to still get hired. :)
Currently listening to:
"Make Me Shine"
by Echo and the Bunnymen
Love always,
Blythe